Principals
David W. Fernandez
PE, LEED AP (CEO)
David is a graduate (Summa Cum Laude) from the Georgia Institute of Technology with a Bachelor of Science in Electrical Engineering. Since 2000, David worked as a New System Sales Account Manager for South Florida Trane handling key accounts including mechanical contractors, mechanical engineers, property managers and building owners. In 2007, David became a registered PE in the State of Florida with a Mechanical discipline and specialization in HVAC.
In 2007, David became the Sales Manager for the South Region of Trane-Miami. Over the years, David has taught industry-wide classes specializing in Psychrometrics, chiller plant design and environmental impact of HVAC systems. Within the last 4 years, David has served as President of the local ASHRAE Chapter and continues to serve on the Board of Governors. David is also actively involved in several industry related organizations such as the USGBC, Association of Cuban Engineers, Latin Builder's Association and Mechanical Contractor's Association, among others. He also recently received LEED accreditation.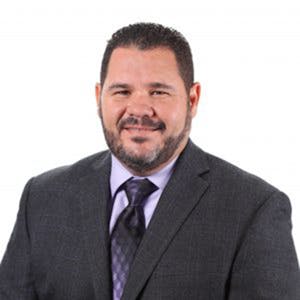 Max Marrero
President
Max graduated from Florida International University with his Bachelor of Science in Mechanical Engineering in 1998. He also attended graduate school at Florida International University where he received his Masters in Business Administration in 2003.
Max begun working in the HVAC Rep business in 1998. Throughout his 23 years experience in the HVAC industry, he has been directly involved in the design, selling, service and construction phases of many important projects throughout South Florida.
Max has an active participation in the local ASHRAE chapter and served as president in 2006-2007 and continues to serve on the board of governors.